Avenida Memoria De Se, Rio de Janeiro (Brazil)
In 2010 we led a design workshop and conceptual design for Avenida Memoria De Se in Rio de Janeiro (Brazil). This is in the Lapa neighborhood, home of samba. We redesigned this particular intersection to have more space for people. It would appear they approve.
South Grand Boulevard, St Louis MO (USA)
The highest volume (25,000 ADT) 4 to 3-lane road diet in the nation. Six blocks of South Grand Blvd (from Arsenal to Utah) were converted from four to three lanes, the sidewalks were widened, and rain gardens added. Constructed 2011.
As of 2019, retail sales up 30%.
As of April 2015 (per East West Gateway):
• Occupancy is up
• Tax revenues up 8% the first year after construction, 6% the year after that, and 12% for year three
• Five store fronts have been renovated, proprietors / owners directly attributing the road diet
• For-sale properties move very quickly
Awarded a Great Place in America in 2017 by the American Planning Association.
Longfellow Street, Santa Monica CA (USA)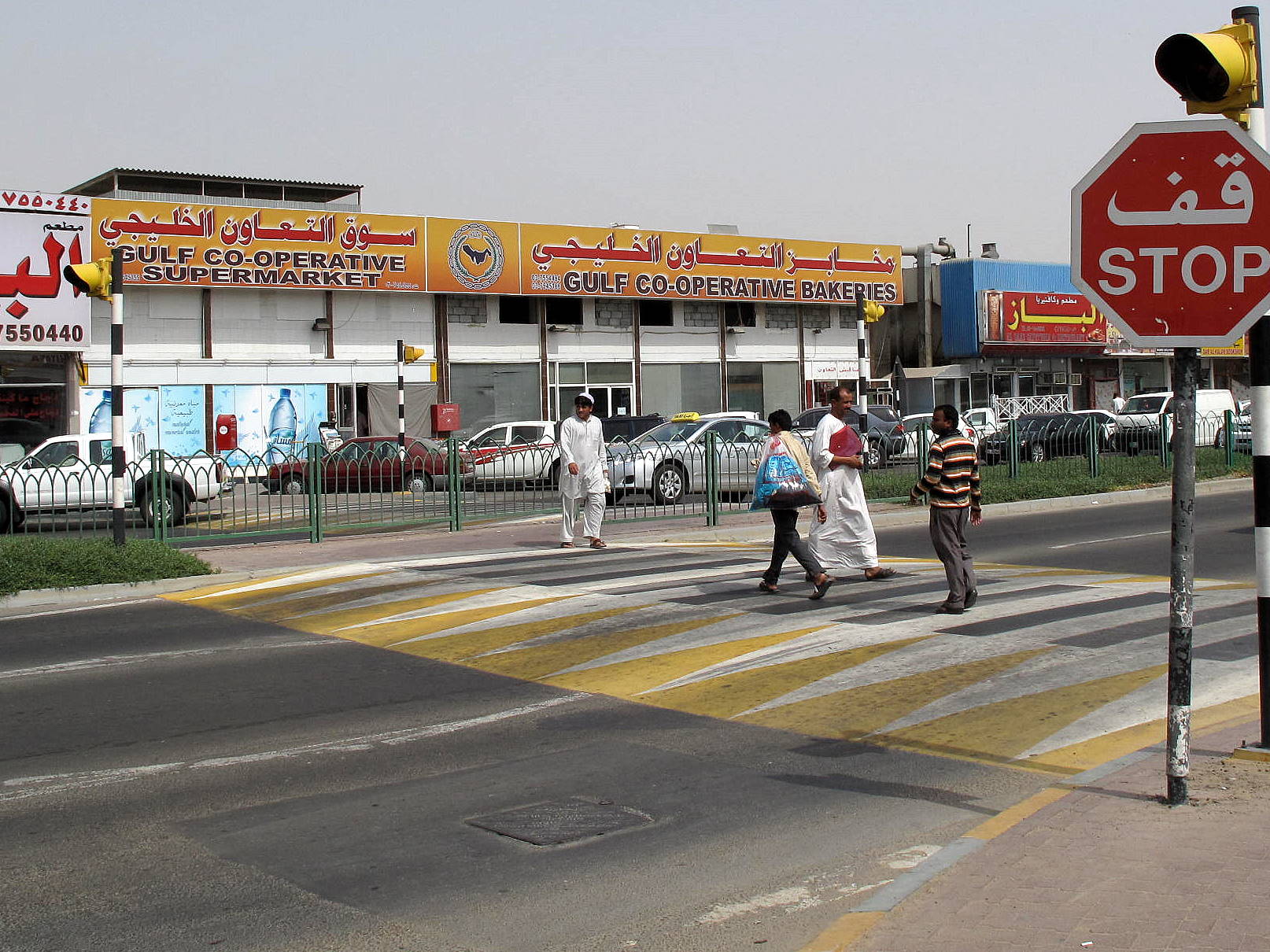 Al Ain (UAE)
Raised crosswalks, part of the Improvement of Pedestrian Safety and Movement in Al Ain project, 2011.
Calzado del Federalismo, Guadalajara (México)
1.4 km long cycle track on Calzado del Federalismo from Av López Cotilla to Av Francia. Constructed 2009.
Bike lane is at sidewalk level along the block and lowers to street level at the intersections. Bike lane is protected by on-street parking and swerves to become a striped bike lane (with mini-bollards) at the intersections. Bike lane is striped through intersection. Corner radii tightened to restrict turning speeds and protect cyclists and people in crosswalks. Crosswalks and ramps are as wide as the sidewalk. Medians extended to protect predestrians.
Qunli District, Harbin (China)
Roadway network, cycle tracks, intersections. Designed 2008, built 2009.
Avenida Eliseu de Almeida, Butantã, São Paulo (Brasil)
Bicycle and Pedestrian Facilities along BRT Corridor in Guangzhou (China)
Conceptual design 2006, built 2010. In association with ITDP.
This is the the largest bus rapid transit corridor in Asia. We trained project designers on best practices for bicycle and pedestrian facilities, and prepared conceptual designs. We focused on collision hot spots. We performed pedestrian tracking surveys and time-lapse videos.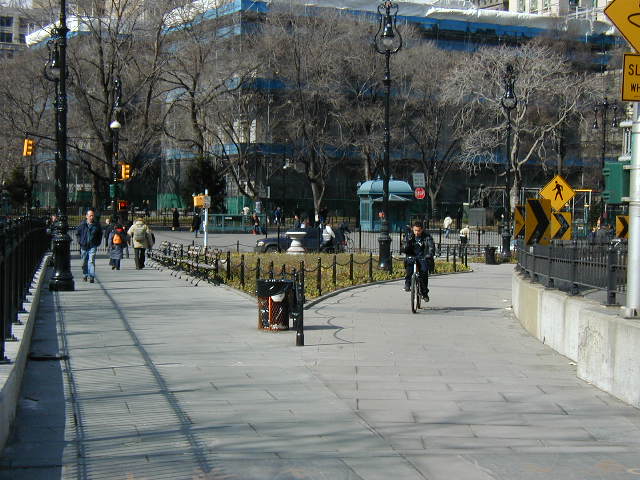 Brooklyn Bridge Path - Manhattan landing
Teardrop design meant to separate cyclists from walkers, 1997.